If you're like many people, you live a good portion of your life online. You've been sharing bits of yourself on Facebook, Twitter, Instagram, MySpace, Flickr and other online venues for years. If you've been drinking and doing drugs, some of what you and others have shared about you may be less than flattering.
Now that you are getting into recovery and a life of sobriety, you might want to get rid of some of that evidence of your past life. You also need to get rid of any photos or comments (or online friends) that could act as a trigger and potentially lead you to a relapse.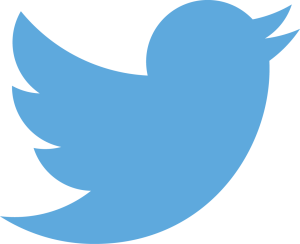 Do this cleanup for yourself, so you can avoid running into reminders of your past and can concentrate on where you are now. Do it also so you can project a better image for future employers and others. (You might want to do some of this mop-up with your sponsor nearby; it could trigger cravings or strong emotions.)
Here's our 4-step cleanup plan. 
1.  See what's out there. Do a search on your name in Google, Bing, Yahoo and other search engines. Put your name in quotation marks to limit results to exact matches, and try a few variations of your name. Also do a Google Images search on your name. Check all the sites where you have a profile, and where others might have posted about you, such as Facebook, Twitter, Flickr, myspace, YouTube, Google Plus, Yahoo and others. Try a search within those sites, and also do a Google search of them. To do a Google search of Facebook posts, for example, type "'your name' site:Facebook.com" in the Google search box.
2.  Delete and clean up what you can. On your own social networking pages you can easily delete your own posts, photos, and videos. It might be a little harder to get rid of other stuff.
Ask people who have posted about you on their pages to remove their comments and photos. If they won't delete a photo, you can usually untag yourself, so at least the photo won't show up in a search on your name.
If there are news articles, blog posts or other mentions about your less-than-stellar history, you can ask the publisher to remove them. Not everyone will cooperate, but it's worth a try. In the long run, it's best to push them down in search results with good stuff (see below).
Quietly unfriend people who might post unflattering things about you, as well as those who have their own tainted reputations to deal with. You don't want to show up as linked to them.
Keep an eye on any email jokes or other items people send to you or share with you online. Think twice before you share them with others. You don't want to share anything that puts you in a less-than-positive light, as others might post them publicly with your name attached to them. Just delete the emails and pass on sharing online items.
3.  Lock down your pages. You can't remove everything. But you can lock down some content.
Change your privacy settings on sites so only select friends are allowed to see what you post.
Limit what others can post about you. For example, in Facebook's privacy settings you can block other people from tagging you in photos without your permission. They can still tag you, but it won't be public until you approve it. (On Facebook, access your privacy settings by clicking on the small padlock icon in the top right-hand side.)
4.  Drown out the bad old stuff with good new content. Search engines love new content, so eventually newer items about you will rise in search engine results and show up on the first pages when someone searches for you. Make sure that everything you post from now on reflects your new life—post only positive comments and pictures. Post enough of it, and you can drown out the old bad stuff. It will still be there, but further down in the results. (It's important, however, that you don't think of this as "rewriting the past." You can't eliminate the consequences of your past actions. This is simply focused on presenting a true picture of your life as it is now.) Some ideas:
If you used a nickname in the past, and all of your online profiles use that name, delete them and start over with your full proper name, or vice versa. Go to namechk.com to see where your preferred username is available.
Post only positive comments and stories on those sites.
Start a new Flickr, Instagram, or Google Photo account, and add your name to all the photos you post, even those that are not photos of you. Post a picture of your dog? Add your name to it. A picture of your garden? Add your name to it.
Let the good news shine through. When you get involved in healthy activities, allow others to tag you in photos and list your name. Tag yourself in photos that others post of you. A photo of you playing softball, riding bikes with your kids, helping at a church fundraiser, or volunteering at a shelter will speak volumes about your new life.
Send news to your community or alumni newsletter, write a thoughtful letter to the editor about a local issue, and allow organizations to list your name online when you volunteer with them. All those mentions will eventually show up online.
If you want to post comments on an online forum that you prefer to keep private, such as a recovery discussion site, don't use your real name.
Set up a website or blog of your own. It doesn't have to be fancy. You can post just a few pictures and a few words about yourself. When you find other positive mentions of you, link to them from your blog. Google loves links. You can get a free site at WordPress.com, Blogger.com, or tumblr.  If you want to spend a few dollars, buy your own domain name, and post some content there.
Monitor your online reputation. Set up a Google Alert for your name (and all variations), and you'll be notified of any new mentions.
Keep in mind, as you do this clean up, that you are simply trying to present to the world an accurate picture of what you are like now—as a sober person in recovery. You should not be doing this as an attempt to wash away and forget all the negative consequences of your life before recovery, or to feed your ego.
An unfortunate new trend is online sites that post mug shots. They can show up even when someone has not been convicted of anything. Some of these sites say they will take them down on request, but others ask for payment. A better option is to bury your old mug shot in good content.
Bottom line, treat anything you might post online like a tattoo. Will you like it five years from now? Would you want your mother to see it?
Adapted from The Recovery Book: Answers to All Your Questions About Addiction and Alcoholism and Finding Health and Happiness in Sobriety.